Tampa Florida Roofing is a installer of Kennedy, Velux, and Sun-Tek skylights. Our contractors consist of certified builders, carpenters, plasterers, and roofers to insure your skylights are installed correctly. When looking for skylight installation Tampa FL make sure you are working with a quality Tampa contractor with the appropriate license. Our team will be sure to do a great job the first time and allow your home to capitalize on the beautiful Tampa Bay natural light.
We install both glass and fiberglass skylights for enhanced longevity and energy effectiveness. Our professional skylight installers can do retrofits on existing Skylights. We take into consideration structural, plumbing, electrical, internal layout, as well as your home's exposure.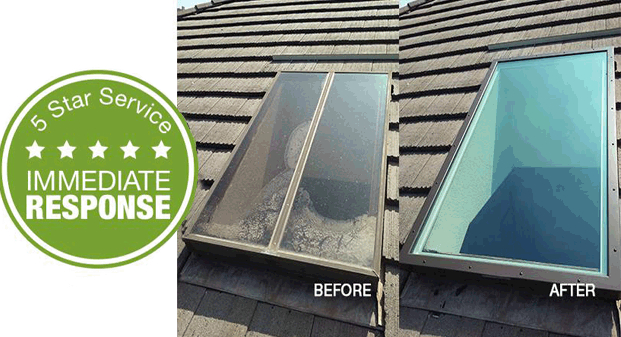 Roof Skylight Replacement
Due to the flashing detail necessary to seal a skylight correctly, we recommend replacing skylights during roof repair or replacement. It's the most cost-effective approach, and it allows you to line up both roof and skylight warranties. The only case a skylight may not need replacing is if it's under five years old. New skylights are generally double pane and further energy-effective than aged skylights. They've a better R- value and don't get as hot as traditional models.
After a detailed review of your current skylights we can put together a plan of what we would highly recommend to replace aged, delicate and yellowed acrylic dome skylights with double pane glass skylights. Our quality products are available in opening models and give excellent ventilation. You can choose between manually operated (VCM) skylights and solar-powered (VCS) styles.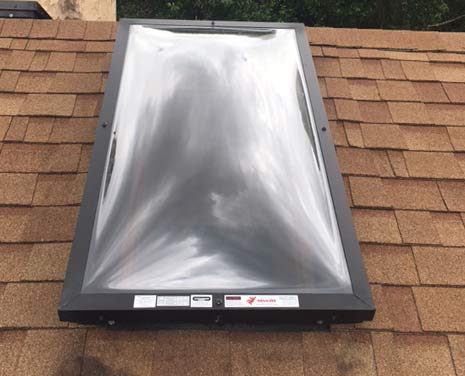 Increase Energy Efficiency with New Skylights
Old skylights are a major cause of energy inefficiency in your Florida home, wether you decide on installing a roof skylight replacement or roof skylight repair your home will see a drop in energy loss. At Tampa Florida Roofing we work with you to decide on the best course of action and process when looking for a skylight replacement, taking price, roof age and home orientation we will work with you to insure your homes skylights are taken care of as well as your wallet.
With double-paned LoE3 coated glass skylights your homes energy can improve 35% and make a massive improvement in your A/C Bills and increase natural light.
Commercial Skylight installation Tampa FL
If you are the owner of a local Tampa FL business and are looking for professionals to increase your commercial building's value our crew is here to help. We offer many roofing services and specialize in skylight installation. As an owner you are looking for detailed service professionals to trust your project with and our company is the professionals you are looking for. Verified reviews of our services show our past customers would highly recommend our services "Showed up on time and got the project done right the first time, overall wonderful experience and great service. I am happy with the new skylights. Will definitely hire Tampa Florida Roofing for any future projects." – Marc J.
Request A FREE Skylight Roof Estimate! We look forward to doing a great job for you and your home.
For Skylight installation, Skylight repair, contact Tampa Florida Roofing today and we will advise you on the best course of action to revitalize your home!
Call: 813-733-6281